Know Before You Go – Weather and Road Conditions
How many times have you counted on a weather forecast with the end result being "not what you expected"? Mountains bring complexity with weather forecasts, and referring to your default weather app on that phone of yours probably isn't the best move because the data is regional. With weather comes road closures, chain controls, TRAFFIC and other factors that might lengthen your drive up to Tahoe.
Awareness helps mitigate time spent in the car and other surprises along the way. In this case, ignorance is not bliss.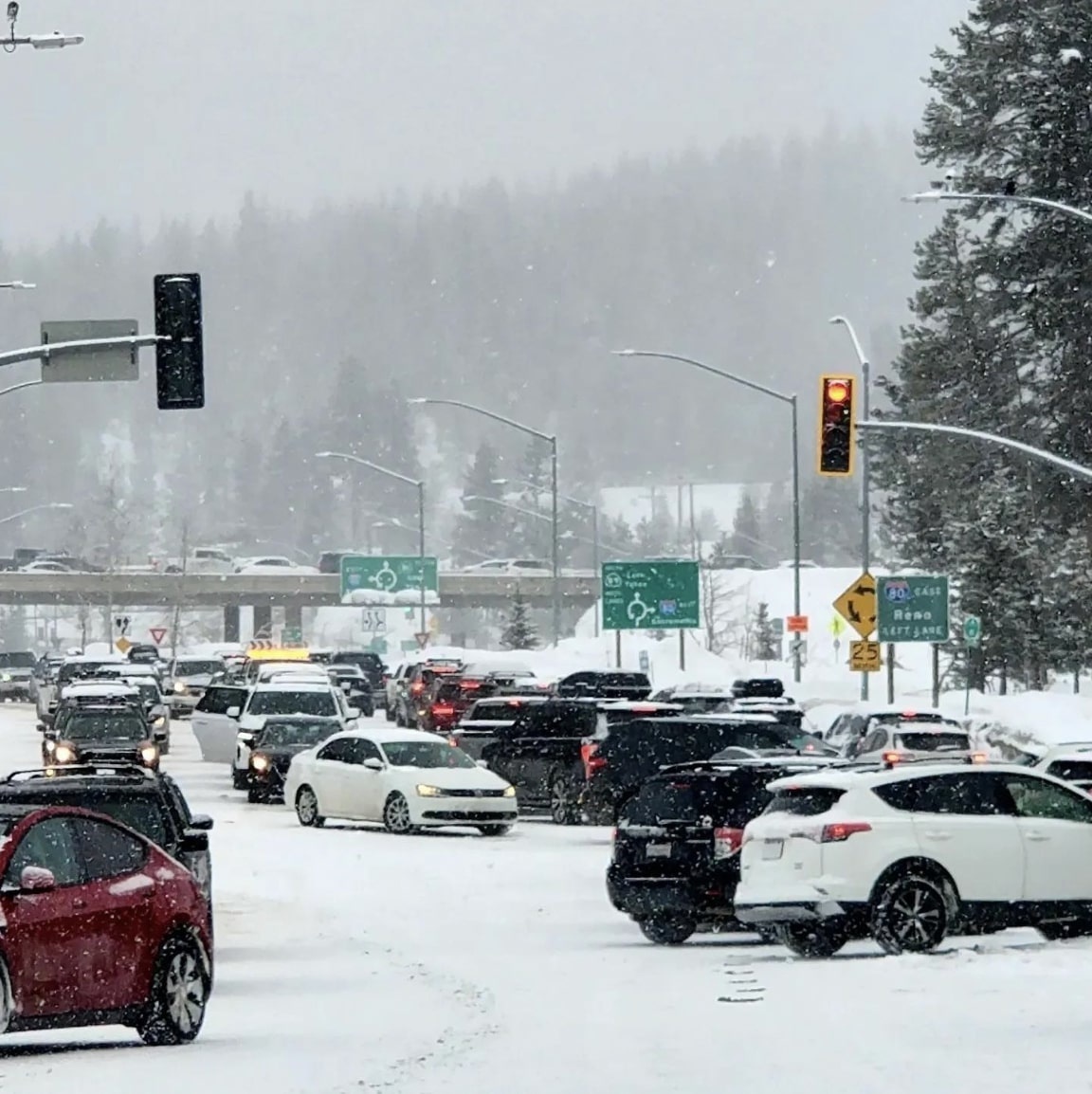 Prior to your departure, do the following:
Use Weather Underground to check snowfall per HOUR – this will give you a better understanding of what you're getting yourself into.
Check Caltrans QuickMaps for road closures and chain controls – in times of heavy snowfall, it's not uncommon for Caltrans to close sections of I-80 intermittently.

This is a must have resource that should be used with Google Maps.

Follow or keep tabs on CHP Truckee's social channels, they post on their Instagram quite frequently for real time updates in the North Lake region.
Chain Controls for Winter Storms
They're enforced for a reason! If you're not rocking a 4WD car with snow tires, you will need to pull over at chain checkpoints depending on the scale of the storm. The three levels of chain requirements in Lake Tahoe are as follows:
R1: Chains or Snow Tires are required on all 2WD vehicles
R2: Chains are required on all vehicles excluding 4WD/AWD vehicles WITH snow tires
R3: All vehicles must use chains – it's a miracle if Caltrans does not close major highways and roads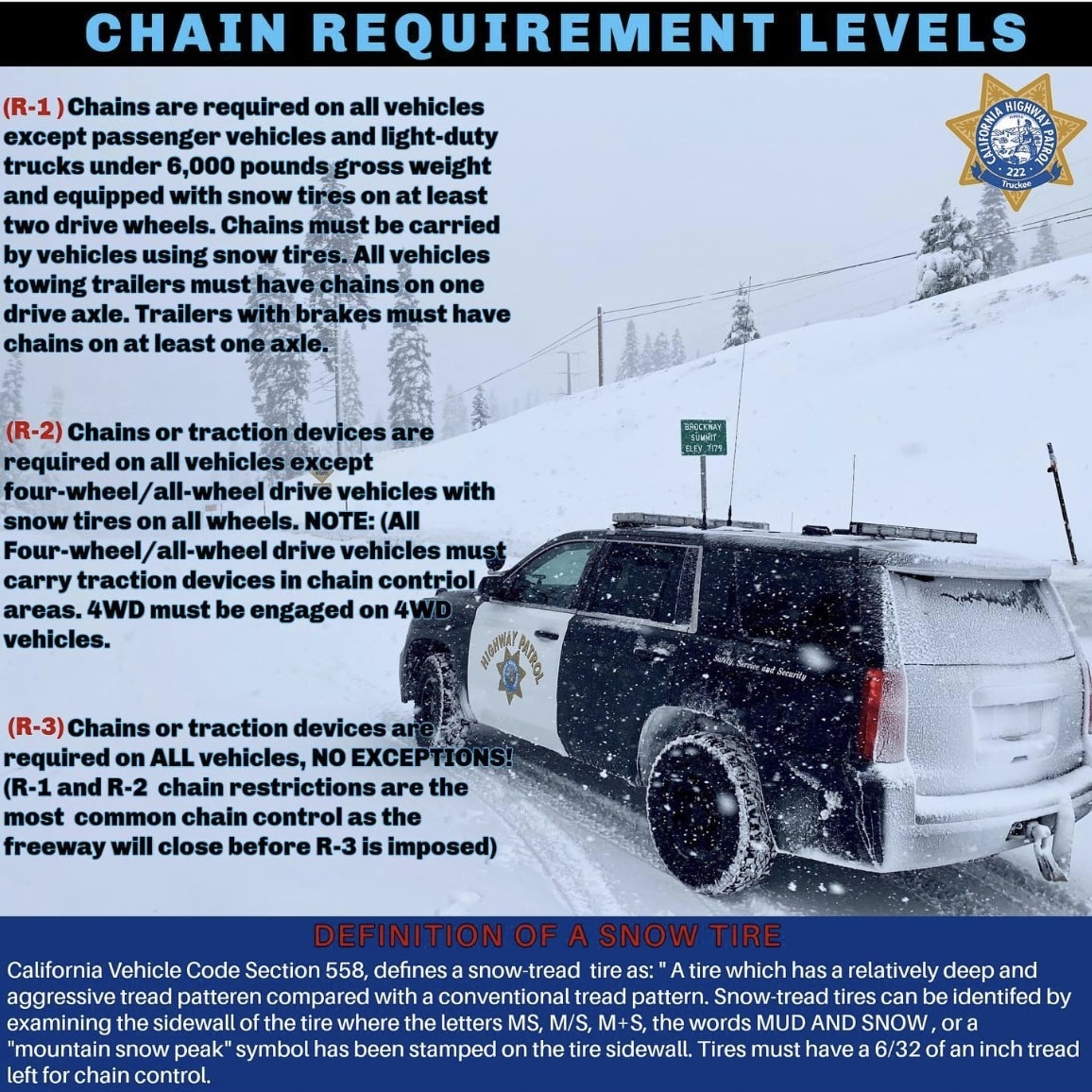 You will see signage indicating Chain Requirements when approaching any summit. For more information on chain controls and winter driving, refer to the Caltrans website. If you don't know how to put chains on your vehicle, most stops will have people that can do it for you – the estimated cost is $30.
Winter Driving Essentials for Your Trip to Lake Tahoe
The Best Car for a Winter Road Trip
We get it, most people might not have the option to pick and choose a car for their day trip, however this section is for out of state visitors or anyone renting a car from the airport. Tahoe is known for wet and heavy snow that causes roads to be slick, icy, and unpredictable – do yourself a favor and upgrade that package of yours for time, warmth, and extra traction. We wouldn't classify chain installation in 20 degree weather as a fun activity.
Four Wheel Drive is hands down the safest and best option when navigating stormy weather, with All Wheel Drive coming second. Your bank account may (or may not) take a dent if renting from the airport, but you'll be happy with your decision.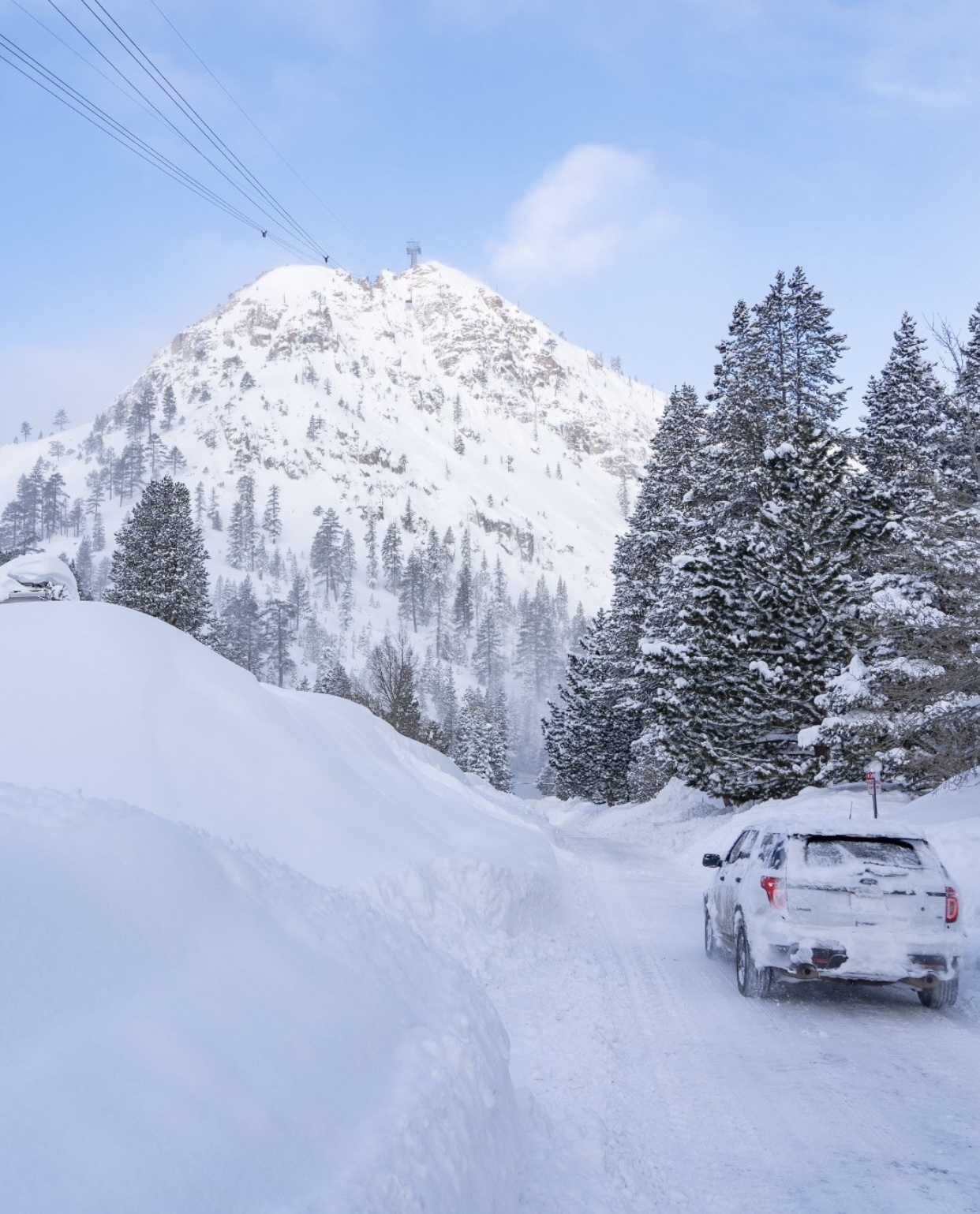 Winter Driving Kit for snow storms
Just like your dream fridge, your car should be stocked if you are expecting incoming weather on the drive up. As mentioned earlier, it is quite common for roads to close in moderate to severe storms. Think about packing the following items:
Chains (please!)
Extra Food and Water (think meals, not gas station snacks)
Flashlight/Headlamp/Gloves
Portable Chargers
Wiper Fluid
Layers and Blankets
Snow brush and Ice scraper
Common practice is not letting your gas tank dip below the quarter tank mark. This will ensure warmth for extended delays in remote areas. Plan your gas stops before heading up the passes.
Best Practices for Winter Driving in Lake Tahoe
Crashes and spinouts occur quite frequently on I-80. Everybody has a destination to get to, and it's up to everyone to drive in a safe manner. Here are some quick tips:
Don't tailgate – double the space between cars than you normally would in winter conditions.
If your car has chains, drive in the right lane.
Give trucks and snowplows plenty of room. Don't cut them off!
Drive below the speed limit, watch your speed on declines and pump your brakes wherever possible versus slamming on them.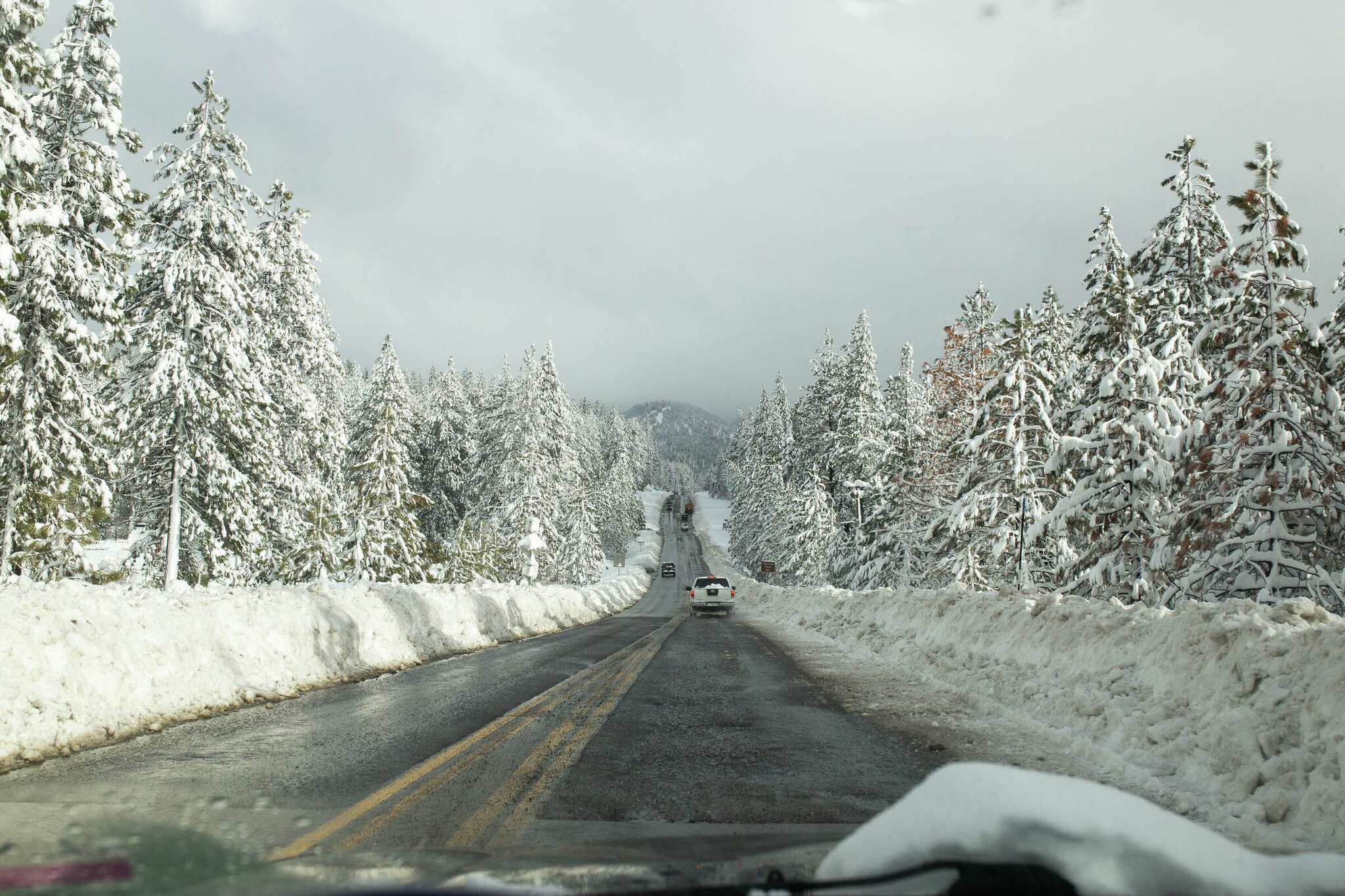 Lake Tahoe Winter Travel Resources
While the Tahoe area is one of the most strikingly beautiful areas and has had some epic powder days, for that reason, it has drawn significantly more crowds the past few years, causing serious traffic jams and a serious need for different infrastructure. Plan accordingly – educate yourself on what the safest route is to get to your destination, what vehicle will safely get you there (priuses and minivans are not capable in the snow!), when to leave (keeping local commuters, resort workers, and medical personnel in mind) and please be mindful of when it really is just too dangerous to drive, no matter what the conditions.